Support Small Business Saturday
What a wonderful idea for the day after Black Friday – support small businesses by shopping at their places whether online or at their actual stores.
As we know, too many small businesses are having trouble competing with the larger retailers. The thing about small businesses is that their products are often unique, even one of a kind. And that includes Independent Authors and Small Publishing Companies.
So, take a moment to shop online or run to a small business near you. Make their day, and what a great Christmas present to them – SALES!
I myself have two small businesses – http://dmyates.selz.com
This is my bookstore and you can purchase my books here using paypal. You'll also find links to it on my facebook page: https://www.facebook.com/DMYatesAuthor 
or on my landing page: http://dmyates.weebly.com 
My other store? Well, I just opened an Etsy store for my books and patterns. So if you have an Etsy gift card or you like shopping at Etsy, you can find me here:  
https://www.etsy.com/shopPurpleGardens 
I only have 'Always', 'Gingerbread Castle' and a pattern for a moose so far. Slow building what with the holidays here.
Don't Forget Our 99cent Book Sale.
It runs through Sunday night. All books are free or 99 cents.
http://joleenenaylor.wordpress.com/
There are several genres to choose from.
Recap
During the months of Nov and Dec 2014 I will be showcasing authors and books as gift ideas.
So far, I talked about Joleene Naylor's Cover Art and Willow Raven's Illustrations.
Childrens Book Ideas:
and my own Gingerbread Castle:
Clicking on these should take you to either their sites or Amazon.
I also presented poetry books:
https://www.smashwords.com/profile/view/bonniemutchler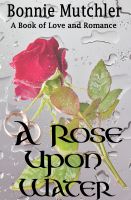 Bonnie has several fine poetry books to choose from. Just go to her smashwords account to find the perfect book, and hers are free.
and my own poetry book:
All of my books can also be located in the Sale poster above and they're all 99cents this season.
I hope you're finding the perfect gifts for everyone on your list and that books are a part of the gift-giving at your house.
Next week, I'll delve in adult books that I think will make excellent reads.
LHR